Quiet Moments® Cat Soft Chews
Regular price
Sale price
$11.99
Unit price
per
Quiet Moments® Cat Soft Chews
Regular price
Sale price
$11.99
Unit price
per
Additional Quantities Available at Select Retailers - Find a store
Quiet Moments® Cat Soft Chews is for use in cats over the age of 12 weeks. Our unique blend of Thiamine and L‑Tryptophan help reduce stress and tension. Ginger supports sensitive stomachs which is especially important when traveling, while Melatonin helps to promote rest and relaxation. Veterinarian Formulated & Recommended
Salmon flavor chews help reduce stress and tension. Great for storms, fireworks, travel, and grooming
Product Info

For use in cats over the age of 12 weeks. Our unique blend of Thiamine and L-Tryptophan help reduce stress and tension. Ginger supports sensitive stomachs which is especially important when traveling, while Melatonin helps to promote rest and relaxation.
Active Ingredients

Active Ingredients per 2 Soft Chews:
L-Tryptophan 50 mg
Chamomile 6 mg
Thiamine Mononitrate 6 mg
Ginger 1 mg
Melatonin 0.01 mg
Inactive Ingredients

Brewers Dried Yeast, Canola Oil, Dried Potato Product, Flaxseed, Glycerin, Lecithin, Mixed Tocopherols, Natural Flavoring, Rosemary Extract, Salmon Flavor, Sorbic Acid, Tapioca Starch, Vegetable Oil, Water.
Directions For Use

Amount
Give 2 soft chews 30 minutes prior to a stressful situation


Do not exceed 4 soft chews in a 12-hour period.
Caution

If animal's condition worsens or does not improve, stop product administration and consult your veterinarian. Safe use in pregnant animals or animals intended for breeding has not been proven. Caution with concomitant use of MAO inhibitors and sedatives.

Warning:
Not for human consumption. Keep out of the reach of children and animals. In case of accidental overdose, contact a health professional immediately. Due to the tasty nature of our products, do not leave package unattended around pets.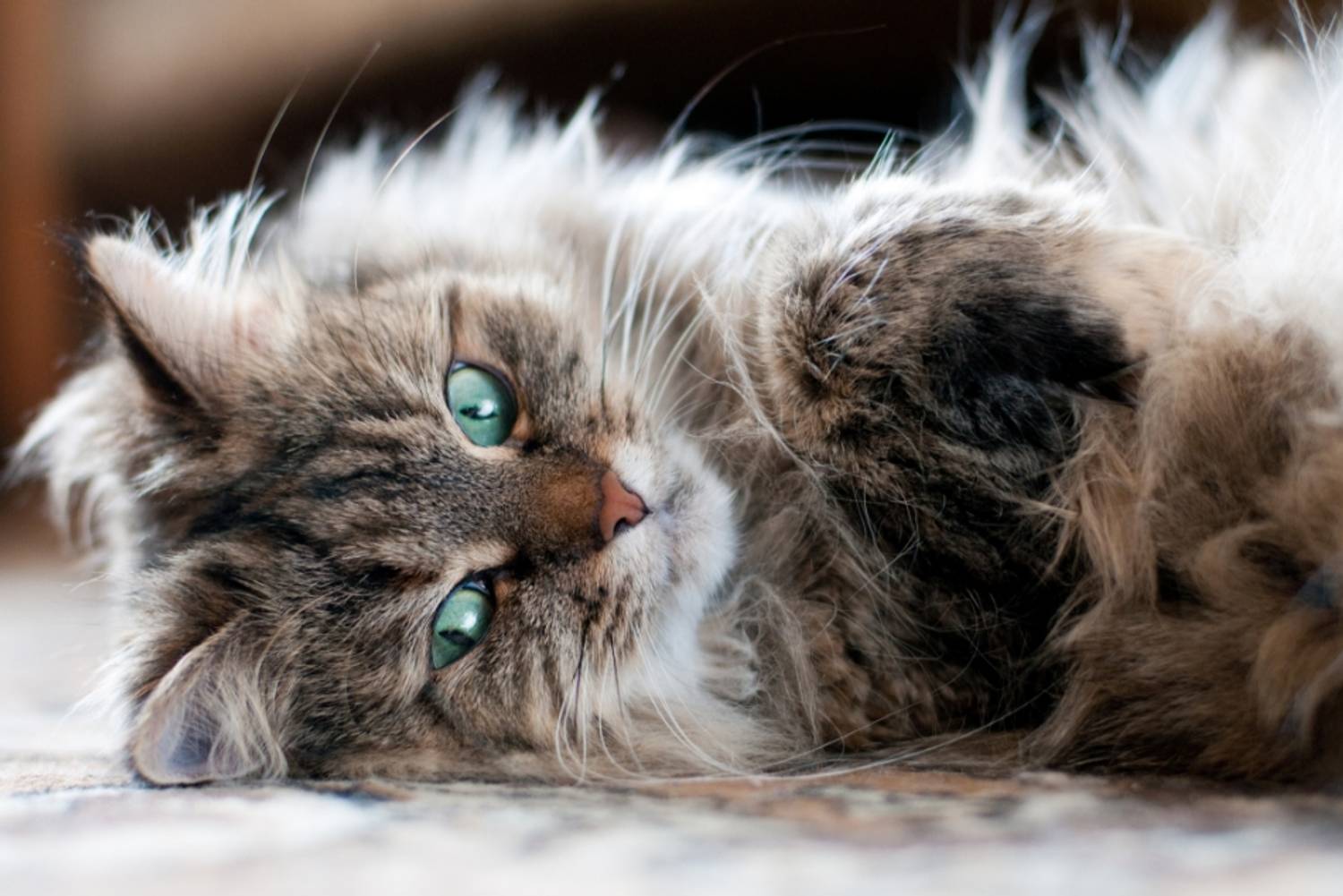 Quiet Moments® Cat Soft Chew
Blend of Thiamine and L-Tryptophan
Helps reduce stress and tension
Supports sensitive stomachs
Helps to promote rest and relaxation
I started giving my cat Abigail Quiet Moments, she's was having trouble sleeping due to noises. Their helping her get some sleep and quiet time. These calming aids are working for her.
Melinda,
We're so happy to hear that our Quiet Moments are helping Abigail with her noise related anxiety!
My 11 year old cat won't touch these. One of our 1 year old kittens is going through her heat cycle and these help her so much. Thank you!
At first my cat Pandora would not touch it. I had to break up the chews into pieces and she gobbled them right up. She has a UTI at the moment and can't sleep at night due to her discomfort. I'm hoping these chews will help her with the pain as well as let her sleep.
Hi Cassy. Glad you were able to crumble it up, so your girl could relax. Keep us posted on how these work for her! We also have an amazing product called Cranberry Relief that helps to maintain a healthy urinary tract for your cat if she has frequent UTI's. Here is the link to the product https://naturvet.com/product/cranberry-relief-cat-soft-chews-2/.