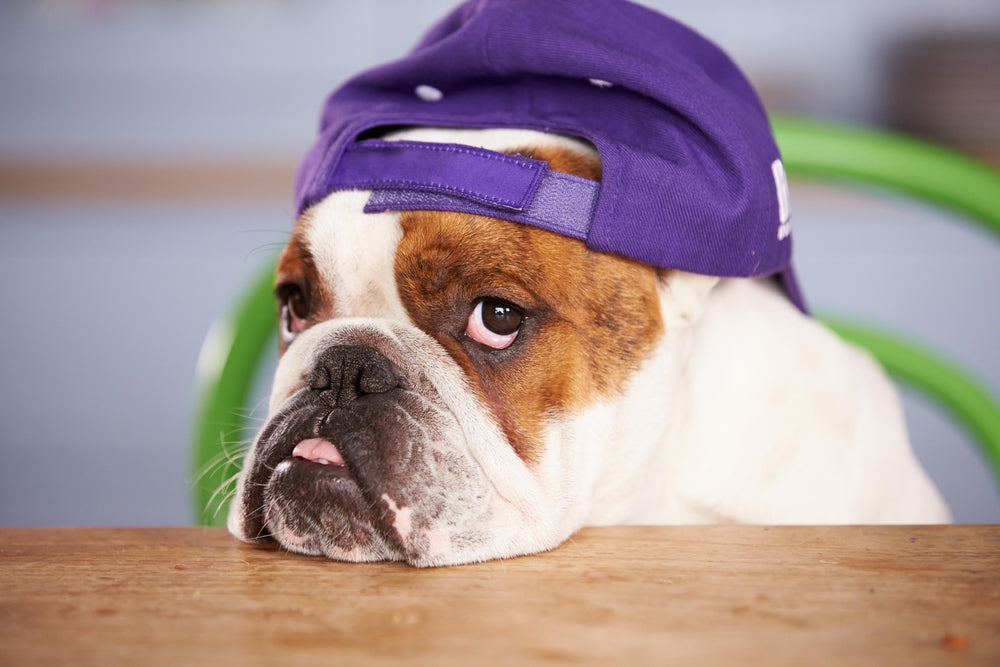 2023 Dog-Friendly MLB Games: Know Before You Go
Bring your peanuts, Cracker Jacks, and dog leash! The dog-friendly MLB Games of 2023 are here! More and more teams are inviting our four-legged friends to the stands, redefining the "dog days of summer."
Whether you're a dedicated baseball fan or simply a pet parent seeking a fun new adventure to enjoy your pup, you won't want to miss out on the unique joy of dog-friendly baseball games this summer. Join us as we cover participating teams, dates, and essential information you need before setting paw into the stadium. Play ball!
Bark in the Park and Pup-a-Palooza: A Growing Trend
Bark in the Park and Pup-a-Palooza are no ordinary game days. They are special occasions when baseball teams open their hearts and stadiums to man's best friend. Over the past few years, these events have gained immense popularity, turning MLB games into a celebration of our canine companions.
The best part? These games are about more than just fun and games. Many of these events also support local animal charities. It's a great way to enjoy baseball while making a positive impact in the community. So, let's dive in and discover which MLB teams will welcome your pooch to their ballpark.
Upcoming Dog-Friendly MLB Games in 2023
Wondering where you can find a dog–friendly MLB game near you? Teams from coast to coast are inviting furry friends from all over to come out and enjoy the ol' ballpark.
Cincinnati Reds: Bark in the Park
Mark August 7th and September 6th on your calendars, Reds fans. These Dog Days will be a blast for both you and your canine companion.
Detroit Tigers: Bark in the Park
Detroit Tigers are roaring into action with their Dog Days on August 29th and September 13th. Don't miss out on these special occasions.
Houston Astros: Dog Day
The Astros are set to welcome furry fans on August 20th. Bring your four-legged friend along to cheer on the 'Stros.
Kansas City Royals: Bark at the Park
The Royals are rolling out the red carpet for our pups on September 5th and 19th. It's time to put on your crowns and get ready for a royal treatment.
New York Mets: Bark at the Park
New Yorkers, mark September 12th on your calendar. The Mets are set to make it a day to remember for you and your furry pal.
Pittsburgh Pirates: Pup Nights at PNC Park
Ready for some swashbuckling fun? The Pirates are ready to welcome you and your furry first mate on September 5th and 22nd.
San Diego Padres: Bark in the Park
The Padres are inviting all the dog-loving fans for a 'Bark in the Park' on August 17th. Come prepared for a day full of paw-some fun.
Seattle Mariners: Bark at the Park
The Mariners are setting sail for a great day of baseball with your pup on September 11th. Don't miss this fun-filled day at the ballpark.
Tampa Bay Rays: Dog Days at the Rays
Catch some rays with Doggo at the Rays game on September 10th.
Washington Nationals: Pups in the Park
Nationals are ready to host you and your furry friend on September 5th and 23rd. Make sure you don't miss out on these exciting Dog Days.
With so many great options, it's clear that Dog-Friendly MLB Games in 2023 are taking the league by storm. But before you grab your leash and head to the ballpark, let's talk about preparing your pup for the game.
Preparing Your Pup for the Game
As fun as these dog-friendly ballgames can be, it's important to make sure your pup is ready for the big day. Here are some tips to guarantee a safe and enjoyable experience for everyone involved!
Required Vaccinations and Health Precautions
First things first: your pup's health. All dogs should be current on Rabies, DAPPv, and Bordetella (administered within the previous 6 months) vaccinations. Additionally, all dogs should be on flea and tick prevention and show no signs of an infestation. It's important to administer these at least two weeks in advance of the game.
Other basic necessities include a collar/harness with a current ID tag, and a leash no longer than six feet. We recommend contacting your veterinarian for any additional vaccination requirements. This ensures your dog is fit for a day out at the ballpark.
Assessing Your Dog's Readiness
Another crucial aspect is your dog's temperament. These events are great if your dog is old enough (at least six months), up to date on all required vaccinations, in relatively good health, and does well on a leash. They should not be aggressive toward other dogs or people. It's also best if they're not excessively fearful of loud noises (yes, you should expect fireworks).
Unfortunately, if your dog doesn't meet these conditions, it's better to enjoy the game from the comfort of your home.
With these guidelines in mind, you're well on your way to ensuring a grand slam day for you and your pup. But wait, there's one more thing: dressing up your dog for the game! Let's take a look at where you can score some adorable team jerseys for your furry friend.
Related Reading: How to Socialize a Dog
Game Day Attire: Dressing Up Your Dog in Team Colors
We all know that part of the fun of going to a game is sporting your team's colors. Your four-legged friend shouldn't be left out of this tradition. Dog jerseys are a cute and fun way to show your team spirit, and they make for some great photo ops!
But where can you find these pint-sized jerseys for your pup? Look no further than this Pets First MLB Jersey or MLB Pet T-Shirt. You can find a range of sizes and styles. So, whether your pup is a Chihuahua or a Great Dane, they'll have the perfect gear to cheer on their favorite team.
But remember, dressing up should always be a fun and comfortable experience for your dog. If your pup isn't fond of wearing clothes, don't force it. A simple team bandana could be a good alternative. After all, the most important thing is that everyone enjoys the game.
Related Reading: Pet Costumes 101: Halloween Edition
Time to Hit it Outta The Park
So, you've got the schedule, you've prepped your pup, and you've even got their game day attire sorted. Now, all that's left is to sit back, enjoy the game, and watch as your dog becomes the most adorable fan in the stands.
Whether it's a Bark in the Park or a Pup-a-Palooza, dog-friendly MLB games are a home run for both humans and dogs alike. This is baseball like you've never experienced it before - where the love of the game and the love of our four-legged friends come together for one unforgettable experience.
JOIN OUR PACK
Follow us @NaturVet on social media to fill us in on any tips we might have missed. And, check out the rest of NaturVet.com. We'll keep you up to date on all our latest pet resources, supplements, tips and tricks, and more – everything you need to be the best pet parent possible.