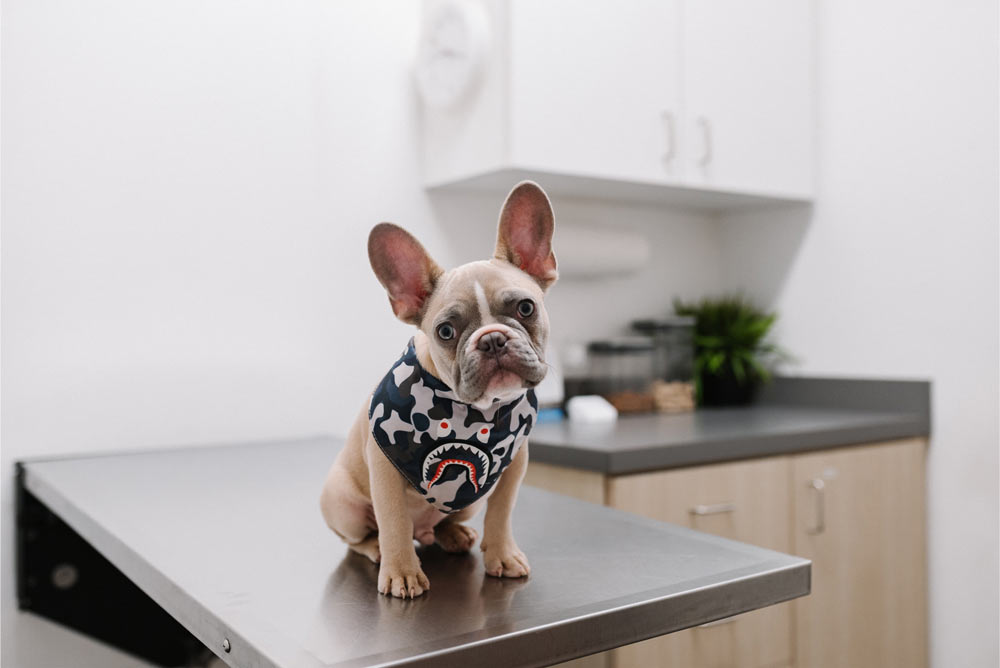 Is Pet Insurance Worth It? (Pros & Cons)
When it comes to your pets, you go above and beyond to ensure they're healthy. You give them quality food and shelter and may even spend a lot of money on them when they're sick. However, a critical question for pet owners is… is pet insurance really worth it?
Without a doubt, pet insurance is a great way to protect your fur babies from unexpected medical costs. While it's not required to have pet insurance, it is, in fact, an integral part of responsible pet ownership.
What Does Pet Insurance Cover?
Pet insurance policies are often categorized into accident-only and comprehensive coverage. Accident-only plans typically only pay out when a pet suffers an injury not caused by a pre-existing condition. Comprehensive plans cover accidents as well as illnesses and injuries.
Pet insurance covers routine vet visits, emergency care, surgeries, and other medical treatments. Some policies will even cover alternative treatments such as acupuncture, massage therapy, chiropractic care, and other holistic therapies.
Accident-Only Coverage- This policy only covers injuries caused by accidents, not pre-existing conditions. Typical accidents include things like broken bones, burns, and bites from another animal or even another person.
Comprehensive Coverage- A comprehensive policy covers accidents and illnesses, including common ailments like ear infections to major surgeries like hip replacements. It also covers alternative medicine like acupuncture or chiropractic care if prescribed by your veterinarian.
How Does Pet Insurance Work?

If your dog or cat gets sick or injured, you'll need to take them to the vet. This visit can be expensive, especially if your pet needs surgery or extensive treatment. This is where pet insurance comes in: It pays for veterinary bills that exceed a certain amount each year (usually $2,000).
Pet health insurance is typically paid monthly – either as part of an annual fee or by paying an additional monthly premium. Once you've enrolled in coverage, all future medical expenses will be covered by your policy. However, some exclusions may apply depending on individual plans (for example, pre-existing conditions).
The Pros of Pet Insurance
Pet insurance is a great way to help protect your furry family member from illness and injury. The pros of pet insurance are many:
The most apparent benefit people get from pet insurance is peace of mind. You can rest easy knowing that your pet will be covered in case of an injury or illness, and you won't have to worry about paying thousands of dollars in bills.
Most pet insurance plans are very simple to use. You submit a claim online, and then you wait for reimbursement. Very little paperwork is required to get the money you need quickly and easily.
May Cover Pre-Existing Conditions
Some plans won't cover pre-existing conditions, but most do not have this restriction. If your pet has been healthy, they will likely remain healthy throughout their life without any problems. However, you should take them for regular checkups with their vet.
Access to Quality Veterinary Care Without Worrying About the Cost
Pet insurance covers routine care such as annual checkups, vaccinations, and dental exams. The costs associated with these services increase quickly over time, so having them covered by your pet's insurance plan could save you money in the long run.
If you have more than one pet and one becomes sick or injured, you may have trouble paying their bills without going into debt with credit cards or loans. With pet insurance, however, you won't have to worry about financial burdens while caring for your pets during their recovery. The insurance will cover all treatment costs related to illness and injury up to a certain amount per year based on your policy's coverage limit (up to $10,000).
The Cons of Pet Insurance
Pet insurance is a cost-effective way to protect your pet in case of illness or injury. You can even extend your coverage with accident and wellness plans. However, there are some drawbacks to consider before purchasing pet insurance.
When you purchase pet insurance, you're paying for coverage that may or may not be used. Insurance companies offer different levels of coverage and deductibles. You can get monthly premiums as low as $20 per month for a small dog, but the average premium for large dogs is about $40 per month.
Not All Services Are Covered
Pet insurance policies typically only cover accidents and illnesses within a predetermined period after signing up for the plan (usually one year). Therefore, if you purchase coverage after your pet has already been sick or injured, you won't be compensated for treatment costs unless related to an accident or injury during the policy period.
Coverage Limits May Apply
Most pet insurance plans have annual maximums on benefits amounts and deductibles (the amount you pay out of pocket before coverage kicks in). If your pet needs multiple treatments in one year or suffers from chronic conditions, you may find that the monthly premium doesn't cover the cost of care.
How to Choose the Best Policy for Your Pet
There are many different pet insurance plans to choose from. Unfortunately, it can be tough to figure out which one is right for you.
Here are some things to consider before choosing a policy:
What kind of coverage do you need? Choosing the right level of protection can be difficult. For example, some policies only cover unexpected illnesses and injuries, while others include routine visits and preventative care.
What's covered? Some companies have different coverage limits for each illness or injury, so checking what's covered under your policy is essential.
How much does it cost? Like most health insurance plans, pet insurance premiums can vary based on factors like the size of your deductible and what type of coverage you get.
What if I change my mind later? Some companies offer 90-day trial periods that let you cancel your policy without losing any money if you decide it's not working out for you.
Pet Insurance Companies To Consider
Pet insurance companies are all about protecting and insuring your pet. They have different benefits and coverage options that can help you cover your pet's health care expenses. Below is a list of some of the most popular pet insurance companies in the United States:
State Farm Pet Insurance
State Farm offers several plans, including one covering hereditary and congenital conditions. Their plans also include coverage for accidents, illnesses, and injuries. Each plan also has an annual deductible that you must meet before any coverage kicks in. In addition, State Farm offers reimbursement for alternative therapies, such as acupuncture or chiropractic care.
USAA Pet Insurance 
USAA provides coverage for cats and dogs only but does not exclude any breeds or conditions from their policies. They also offers many different levels of coverage for each plan type so that customers can find what works best for them based on their financial situation and needs for their pets' health care costs.
Geico Pet Insurance
Geico is one of the best pet insurance providers in the United States. Their policies cover accidents, illnesses, hereditary conditions, and other medical issues related to your pet's health care expenses. They also offer more than just regular health insurance plans; they also have dental care plans and wellness plans for your pets as well.
Progressive Pet Insurance
Progressive offers two different types of plans: accident-only coverage or accident and illness coverage for your pets. In addition, you can choose from four different types of plans depending on how much coverage you want for your pet: basic, standard, deluxe, and premier. All plans include coverage for accidents only or accidents and illnesses, including hereditary conditions like hip dysplasia or cancer treatment if needed.
Final Thoughts
The bottom line is that pet insurance is worth it if you can afford it. If you're on a tight budget, the additional costs of pet insurance may not be worthwhile for you. However, if you have the money to spare and are willing to put up with the hassle of dealing with claims and provider contracts, then pet insurance can be a worthwhile investment for both your pets' health and your own peace of mind.
Join Our Pack!

Follow us @NaturVet on social media to fill us in on your pet's adventures. We'll keep you up to date on all our latest pet resources, supplements, tips and tricks, and more – everything you need to be the best pet parent possible.