Scoopables Quiet Moments® Calming Aid for Cats
Regular price
Sale price
$15.99
Unit price
per
Scoopables Quiet Moments® Calming Aid for Cats
Regular price
Sale price
$15.99
Unit price
per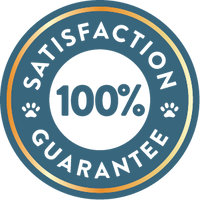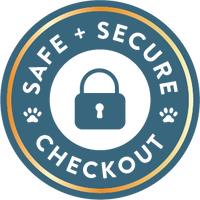 Scoopables Quiet Moments® Calming Aid for Cats are flavor packed and bursting with tasty salmon flavor, perfect for finicky eaters and just as efficacious as our original soft chews.
Product Info

Veterinarian formulated for use in cats over the age of 12 weeks. Our unique blend of Thiamine and L-Tryptophan help reduce stress and tension, Melatonin helps to promote rest and relaxation, and Ginger helps to settle sensitive stomachs which is especially important during travel. Helps promote a calming effect during situational stressful events such as storms, fireworks, travel, and grooming.
Active Ingredients

Active Ingredients per Scoop (3.5 g):
L-Tryptophan 50 mg
Chamomile 6 mg
Thiamine Mononitrate 6 mg
Ginger 1 mg
Melatonin 0.01 mg
Inactive Ingredients

Anchovy Oil, Apple Cider Vinegar, Canola Oil, Flaxseed, Coconut Glycerin, Lecithin, Molasses, Natural Flavoring, Oat Flour, Potato, Rosemary Extract, Sunflower Oil, Sweet Potato, Tapioca Starch, Water.
Directions For Use

Amount
Give 1 scoop to your cat from your hand, or simply scoop directly into a bowl 30 minutes prior to stressful situation.


Do not exceed 2 scoops in a 12-hour period.
Cautions

If animal's condition worsens or does not improve, stop product administration and consult your veterinarian. Safe use in pregnant animals or animals intended for breeding has not been proven. Caution with concomitant use of MAO inhibitors and sedatives.

Warnings:
Not for human consumption. Keep out of the reach of children and animals. In case of accidental overdose, contact a health professional immediately. Due to the tasty nature of our products, do not leave package unattended around pets.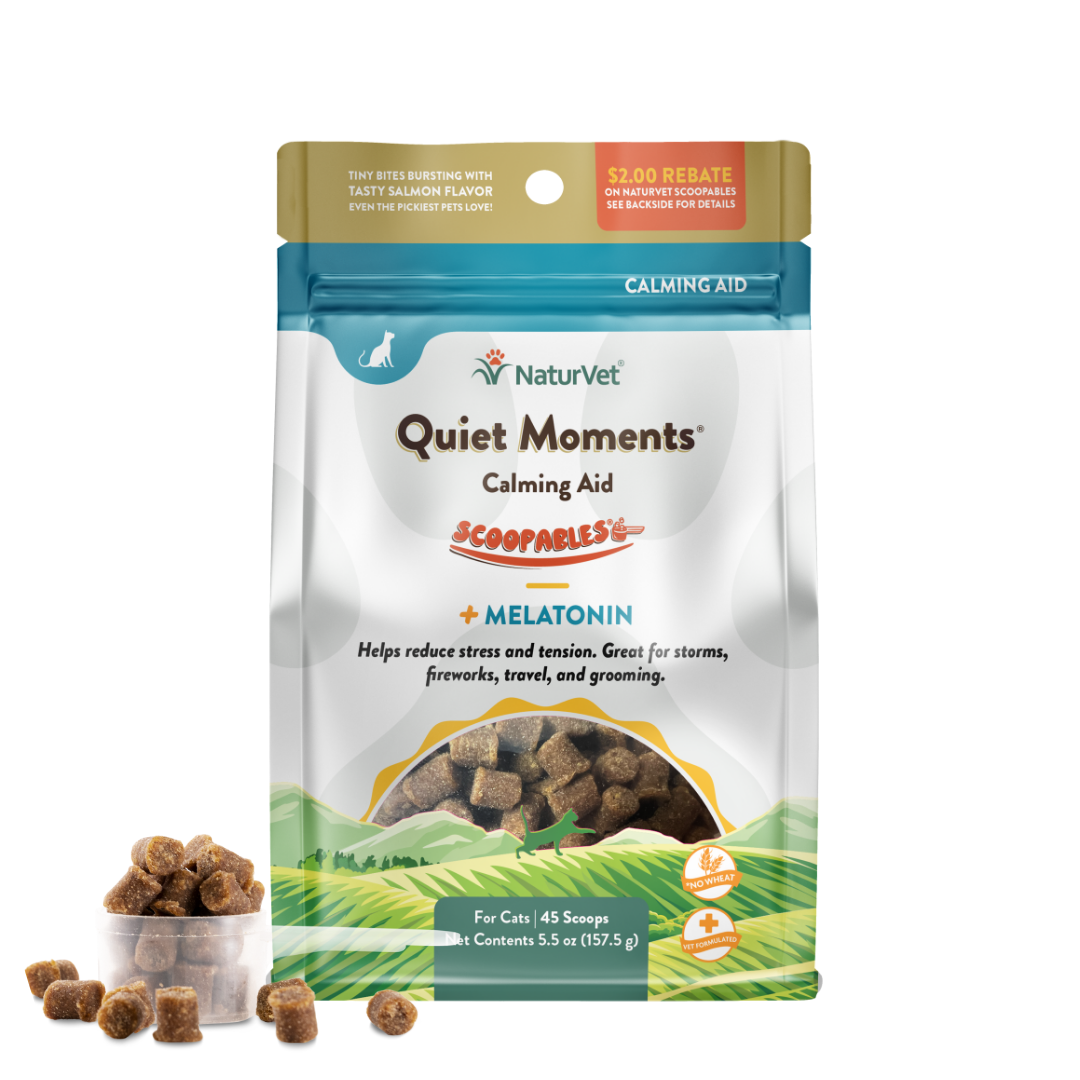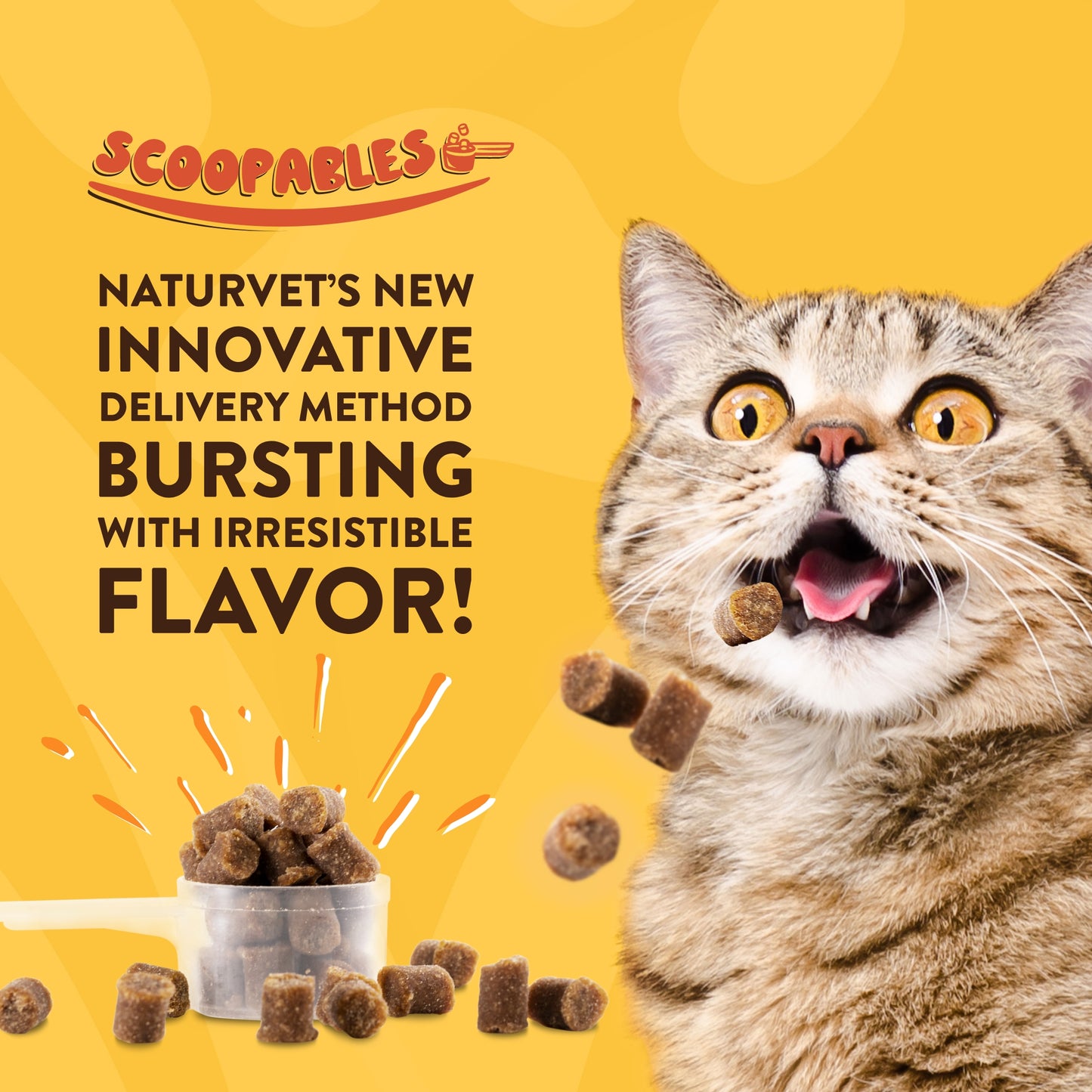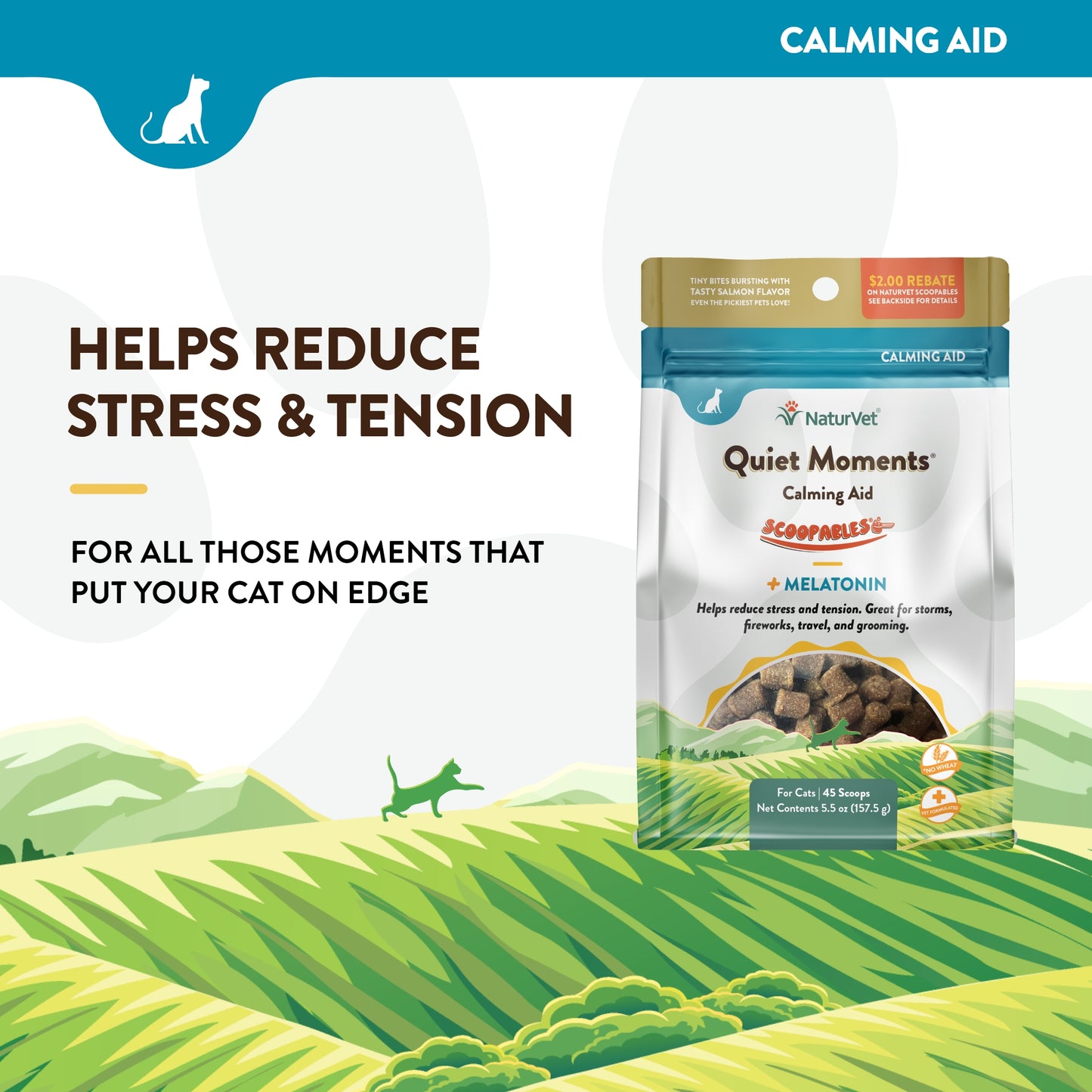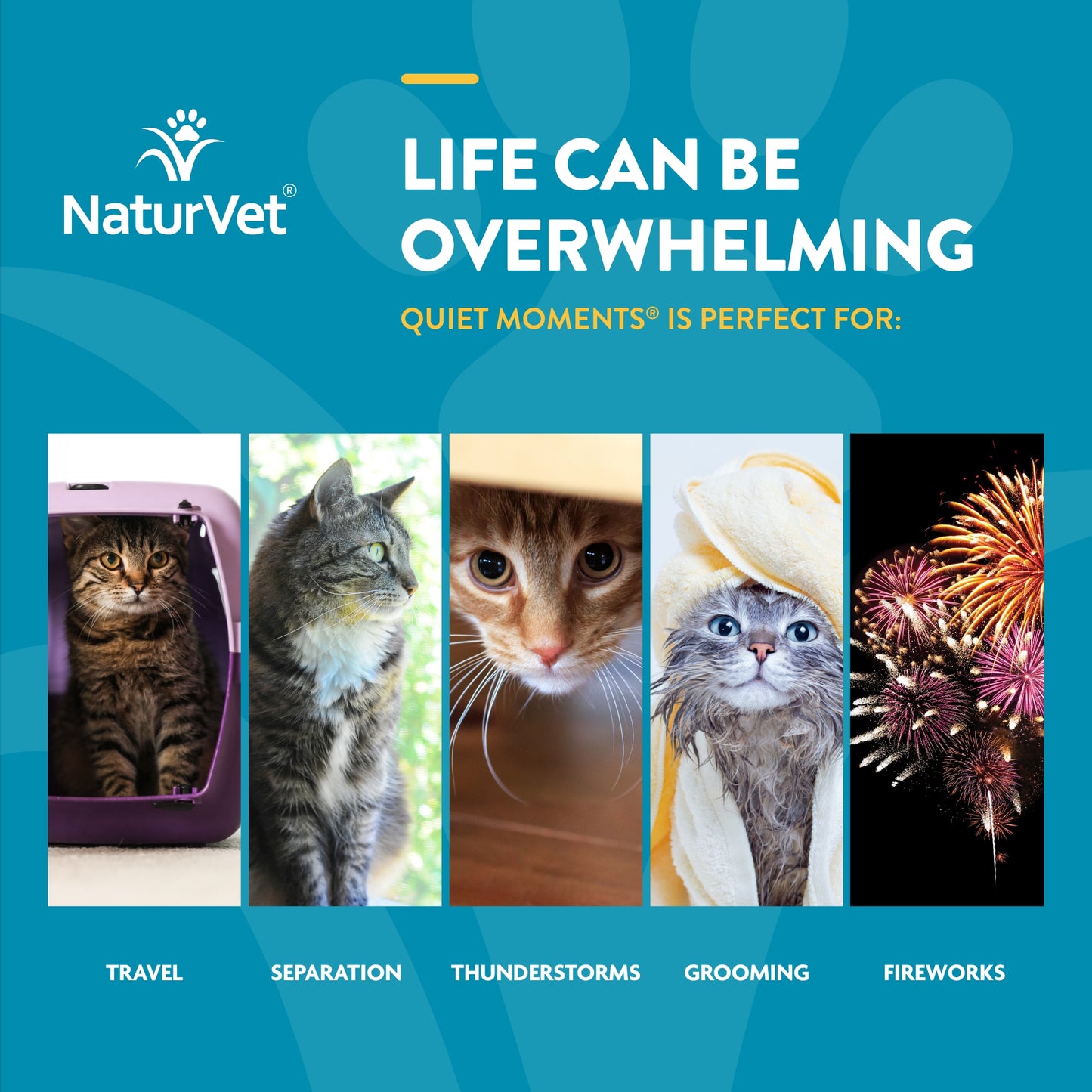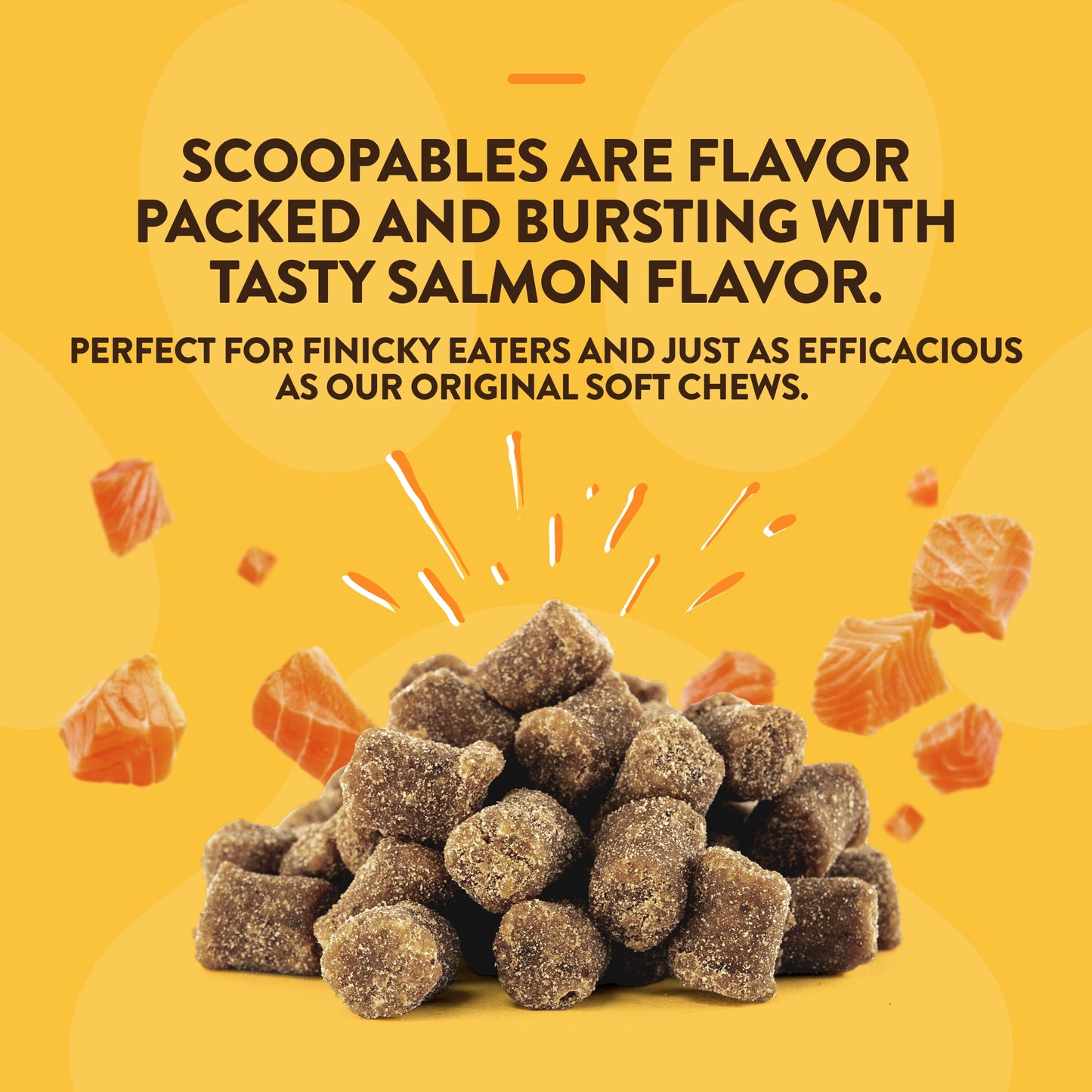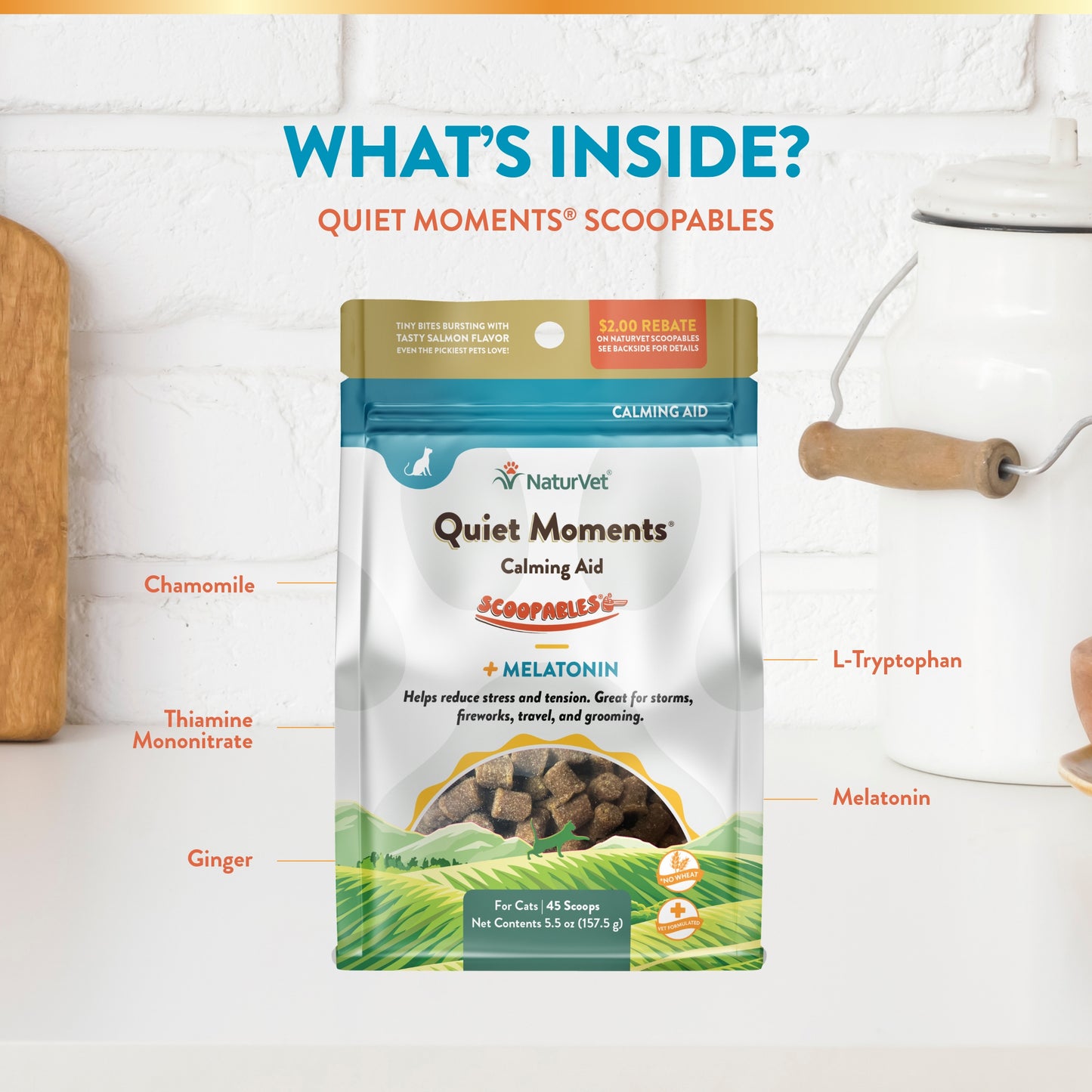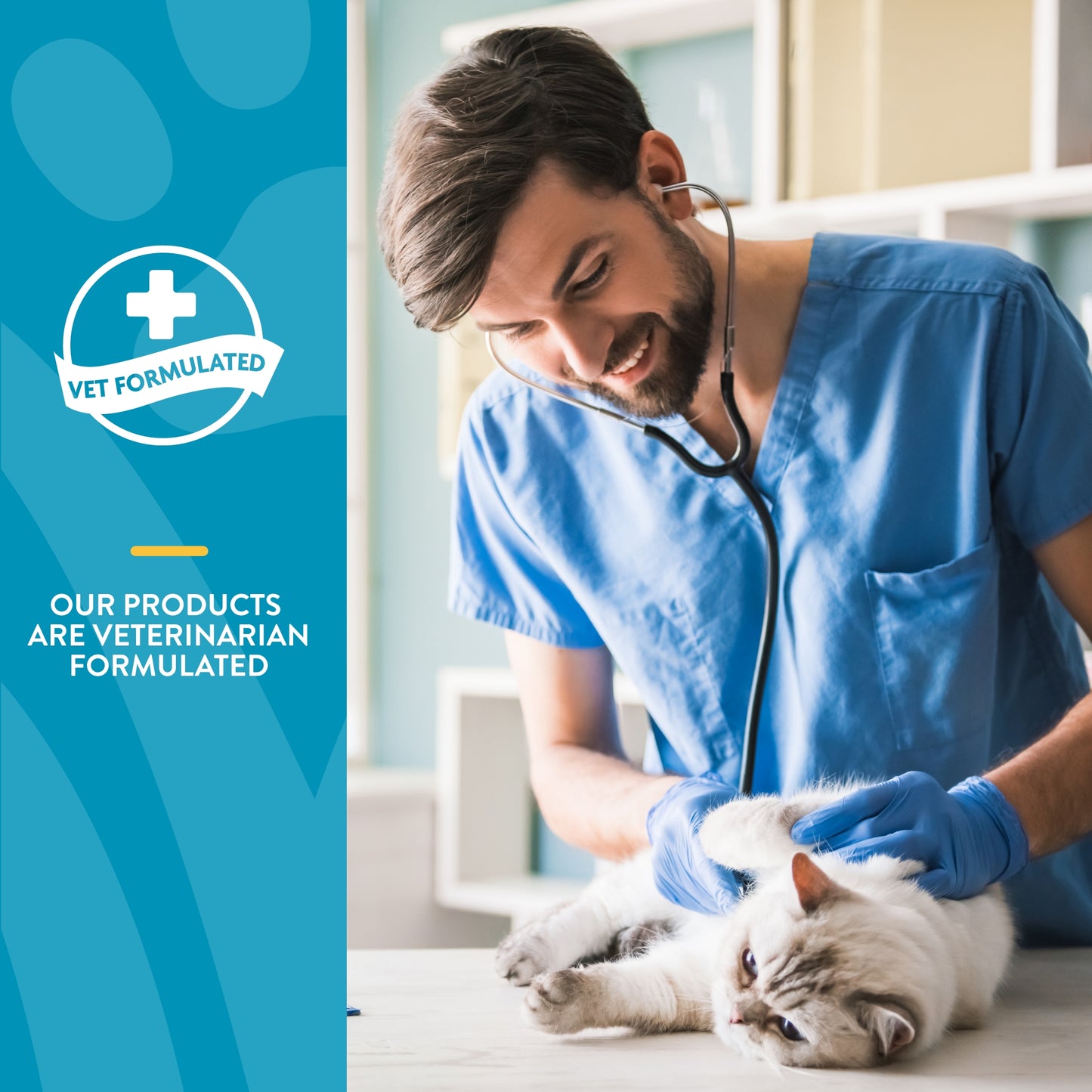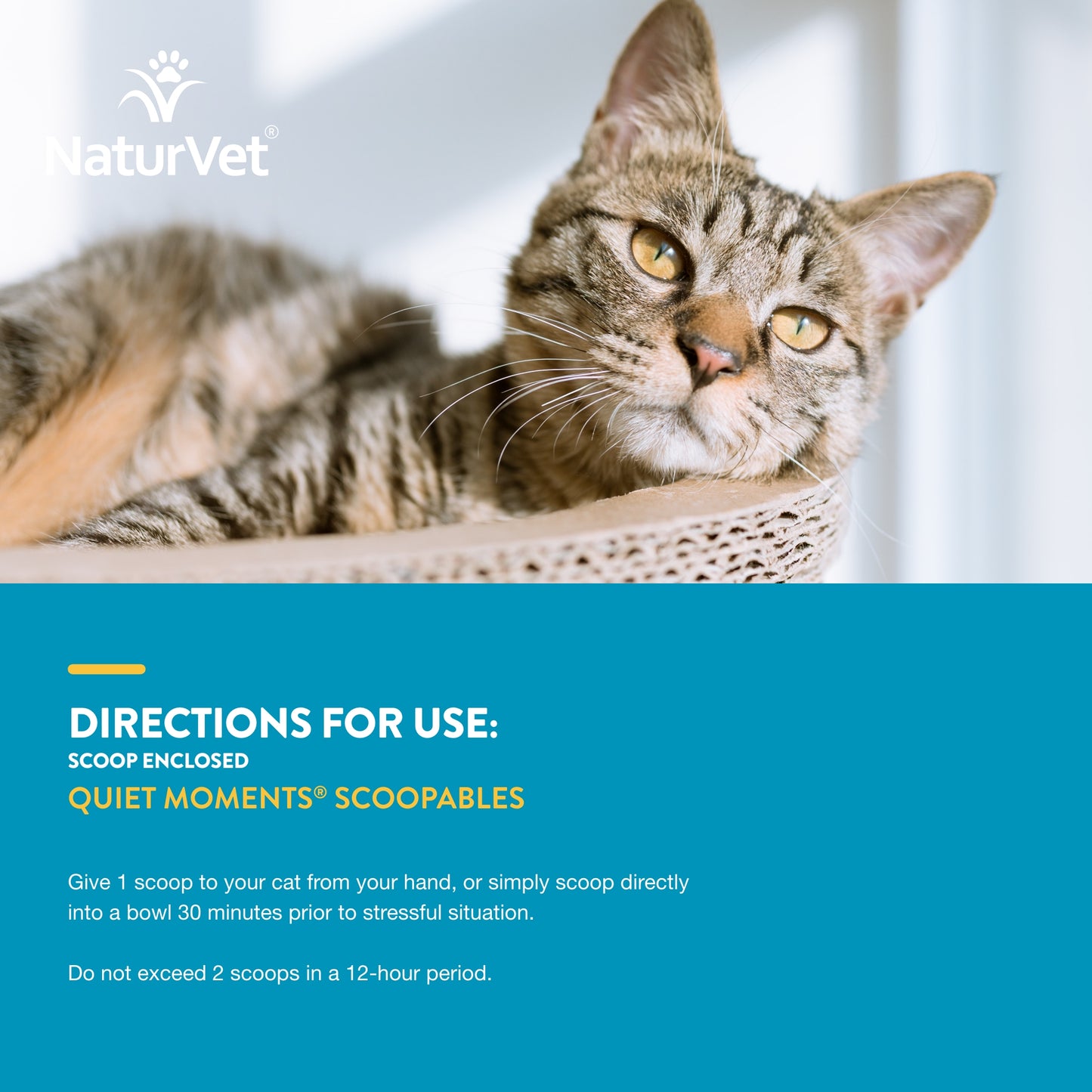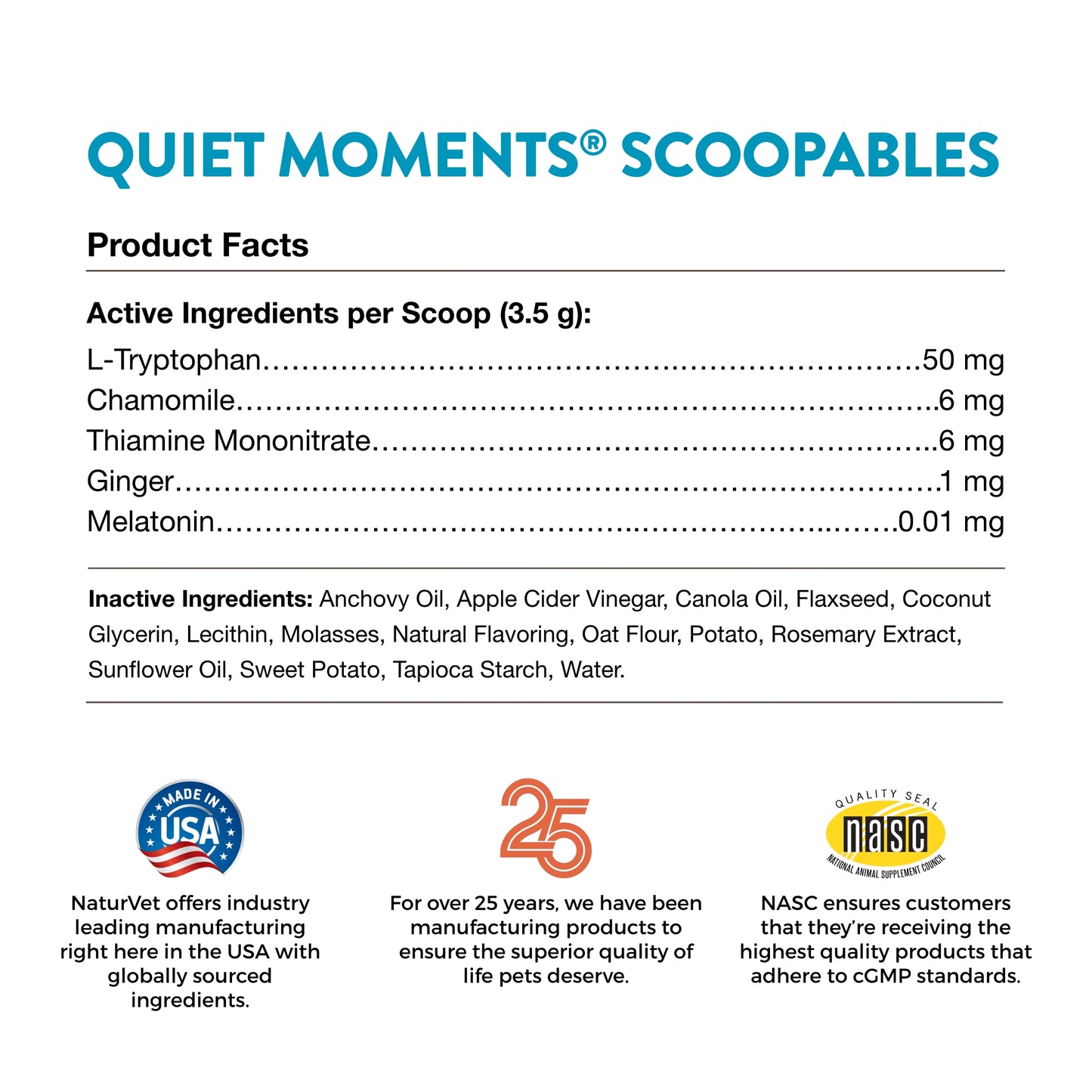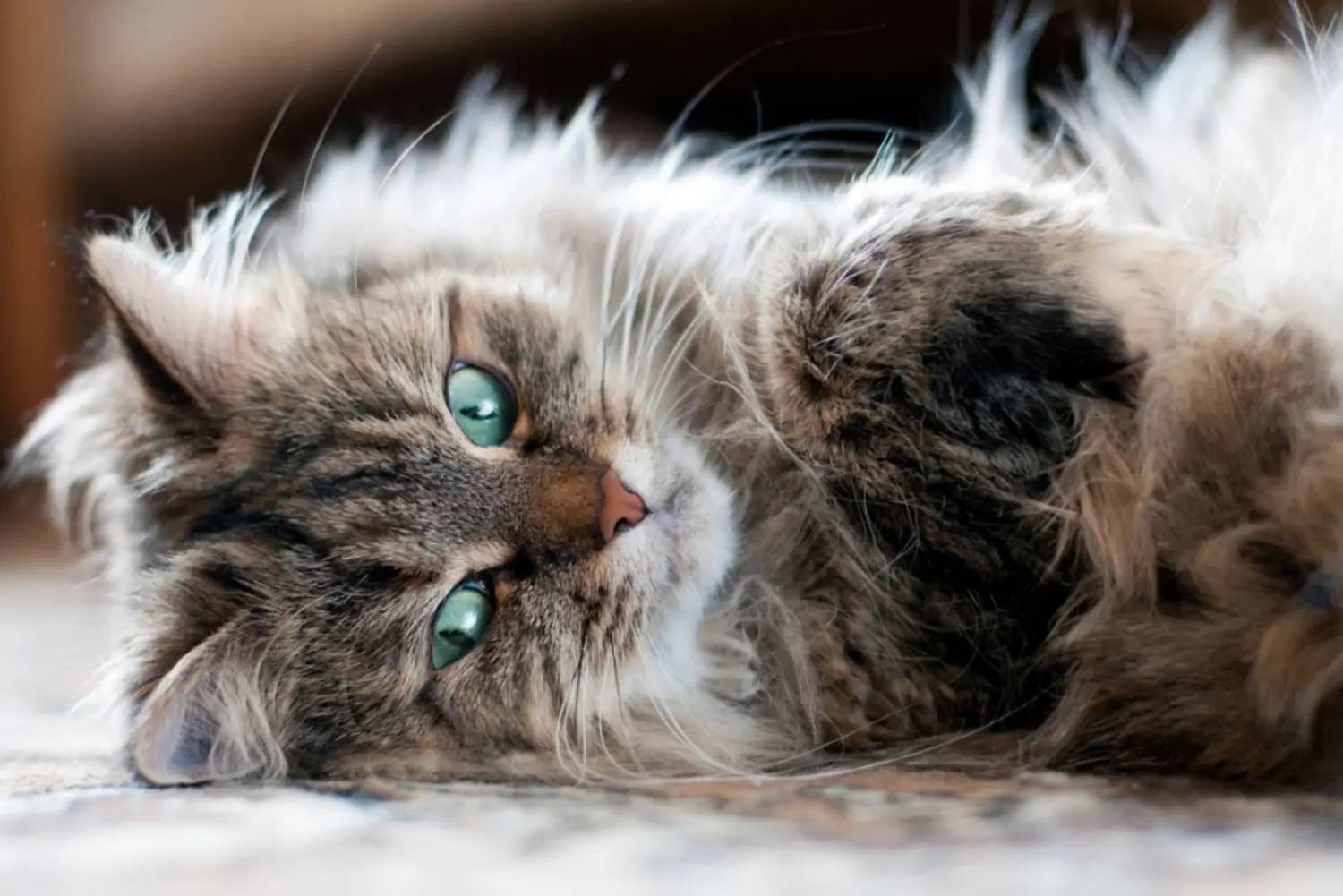 Scoopables Quiet Moments® Calming Aid for Cats
Blend of Thiamine and L-Tryptophan
Helps reduce stress and tension
Supports sensitive stomachs
Helps to promote rest and relaxation Have an order or product issue?
We'd love to help! Please send an email to naturvet@naturvet.com and we will get back to you as soon as possible.
cat is resting
I liked it very much & s did my cat for sure