Bladder Support Chewable Tablets
Regular price
Sale price
$15.99
Unit price
per
Bladder Support Chewable Tablets
Regular price
Sale price
$15.99
Unit price
per
Additional Quantities Available at Select Retailers - Find a store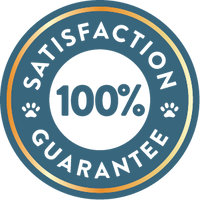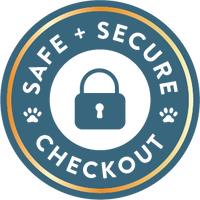 NaturVet® Dog Bladder Support Chewable Tablets are veterinarian formulated for use in dogs over the age of 12 weeks. Specially formulated to help maintain and support healthy bladder control and normal urination.
Product Info

Veterinarian formulated for use in dogs over the age of 12 weeks. Specially formulated to help maintain and support healthy bladder control and normal urination.
Active Ingredients

Active Ingredients per 3 gram Tablet:
Pumpkin Seed 125 mg
Rehmannia 125 mg
Wild Yam Root 125 mg
Oregon Grape Root 25 mg
Marshmallow Root 25 mg
Cranberry Extract 25 mg
Ascorbic Acid (Vitamin C) 25 mg
(Above ingredients are time released.)
Inactive Ingredients

Beta Carotene, Dicalcium Phosphate, Dried Whey, Magnesium Stearate, Maltodextrin, Microcrystalline Cellulose, Montmorillonite Clay, Natural Flavoring, Non-Fat Dry Milk, Silicon Dioxide, Stearic Acid, Vegetable Oil.
Directions For Use

Directions For Use: (Daily)

| | |
| --- | --- |
| Weight | Amount |
| Up to 50 lbs. | 1 tablet |
| 51 to 75 lbs. | 2 tablets |
| 76 lbs. and over | 3 tablets |



Cautions

If animal's condition worsens or does not improve, stop product administration and consult your veterinarian. Safe use in pregnant animals or animals intended for breeding has not been proven. Not to be used with diarrhea. May have hypoglycemic effects. Absorption of drugs taken simultaneously may be delayed.

Warnings:
Not for human consumption. Keep out of the reach of children and animals. In case of accidental overdose, contact a health professional immediately.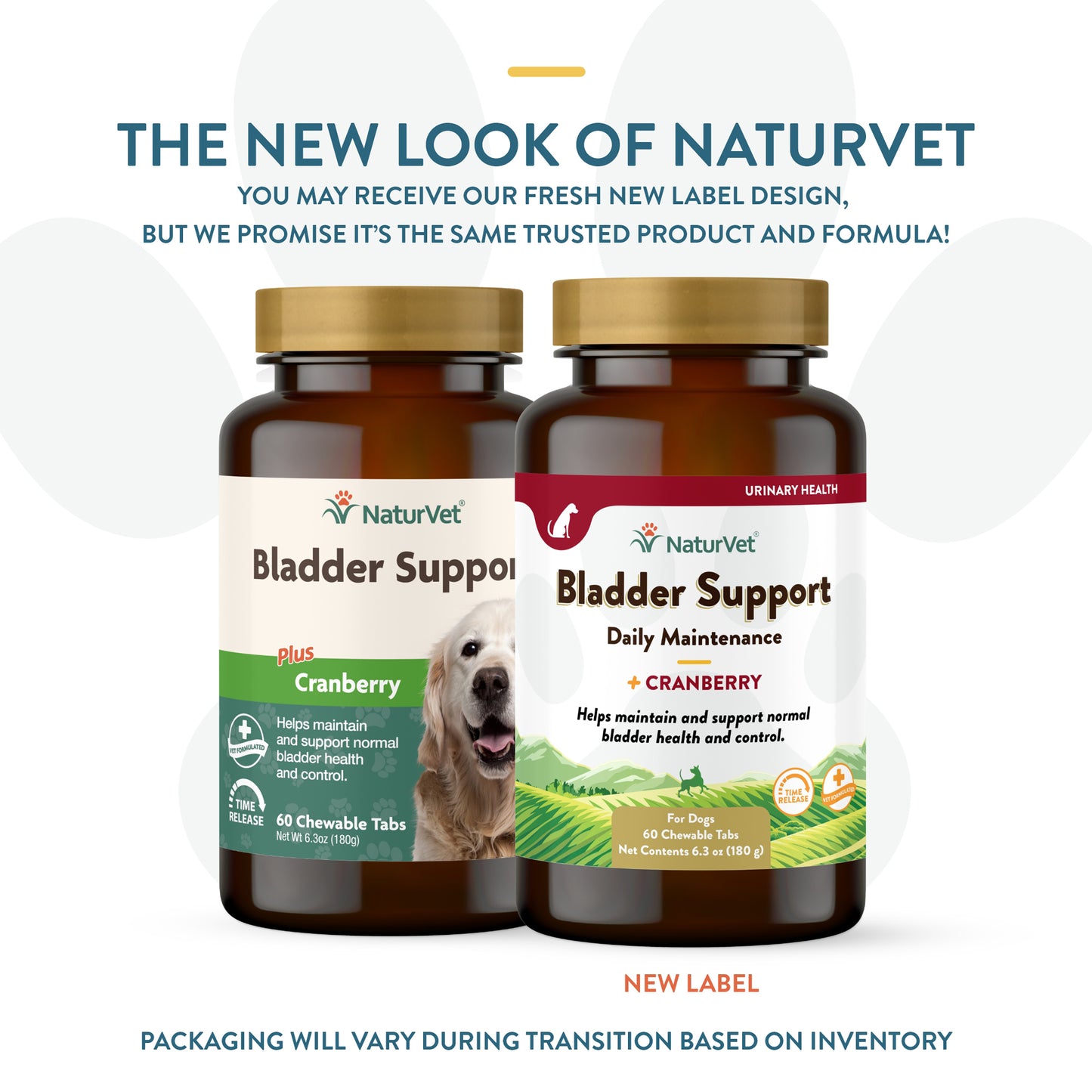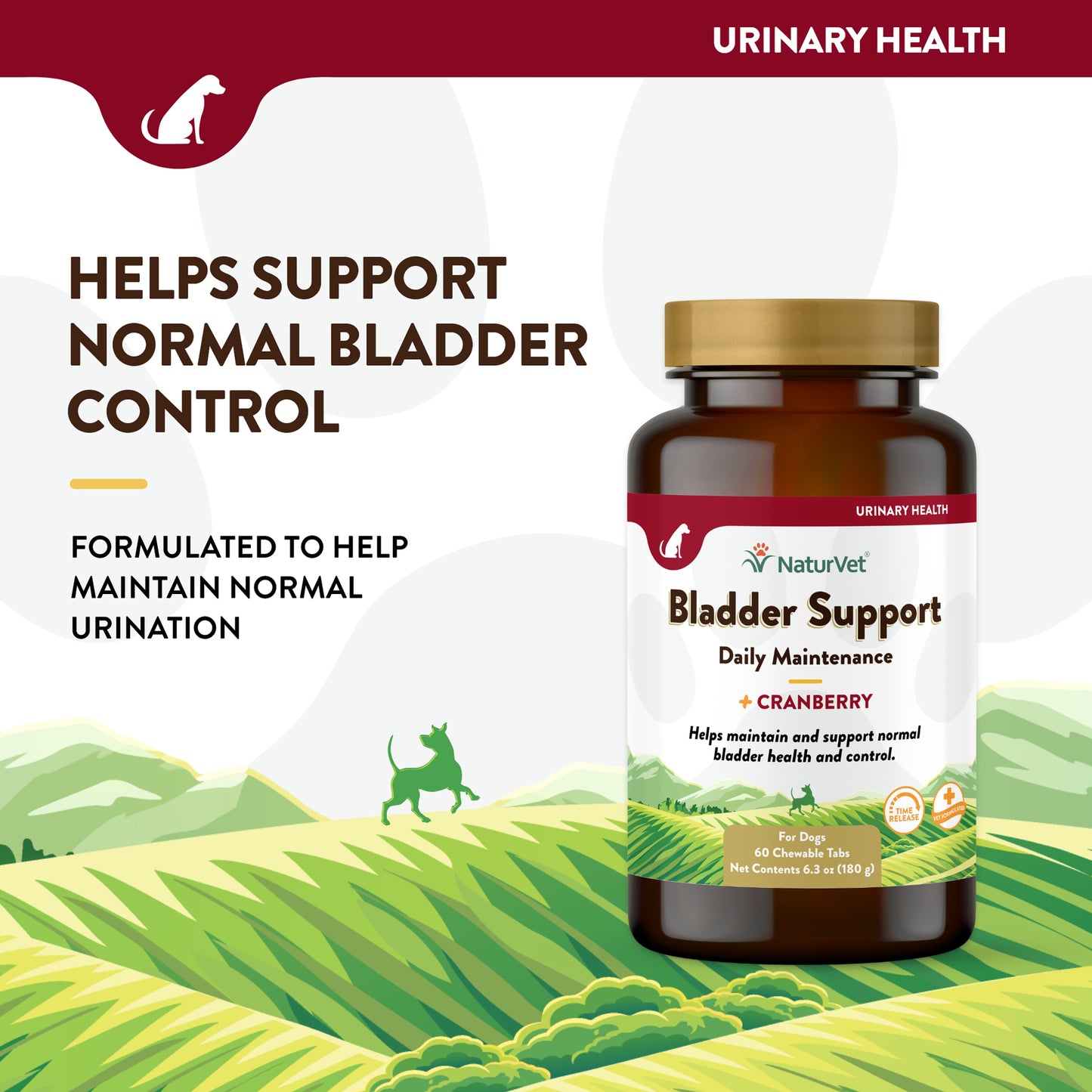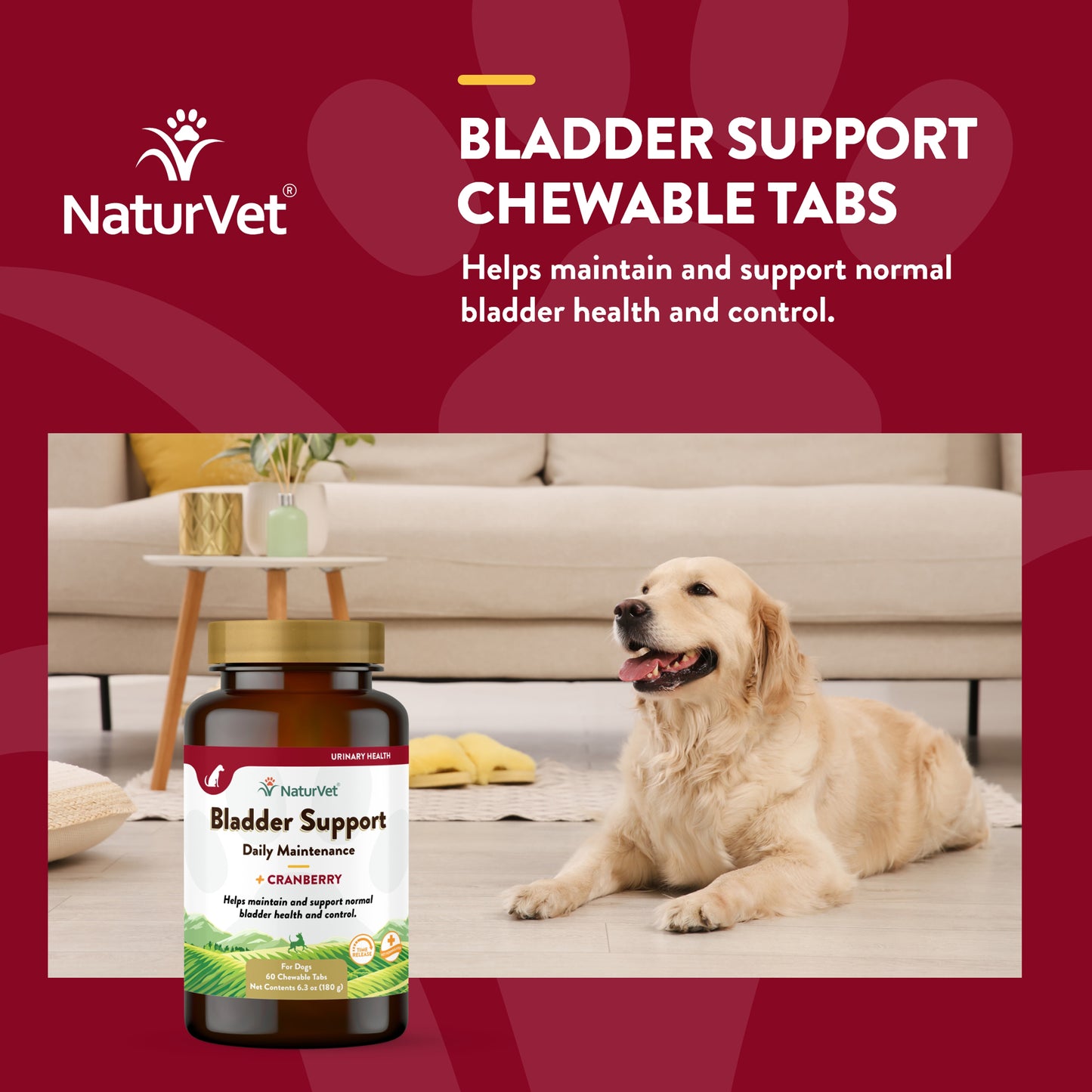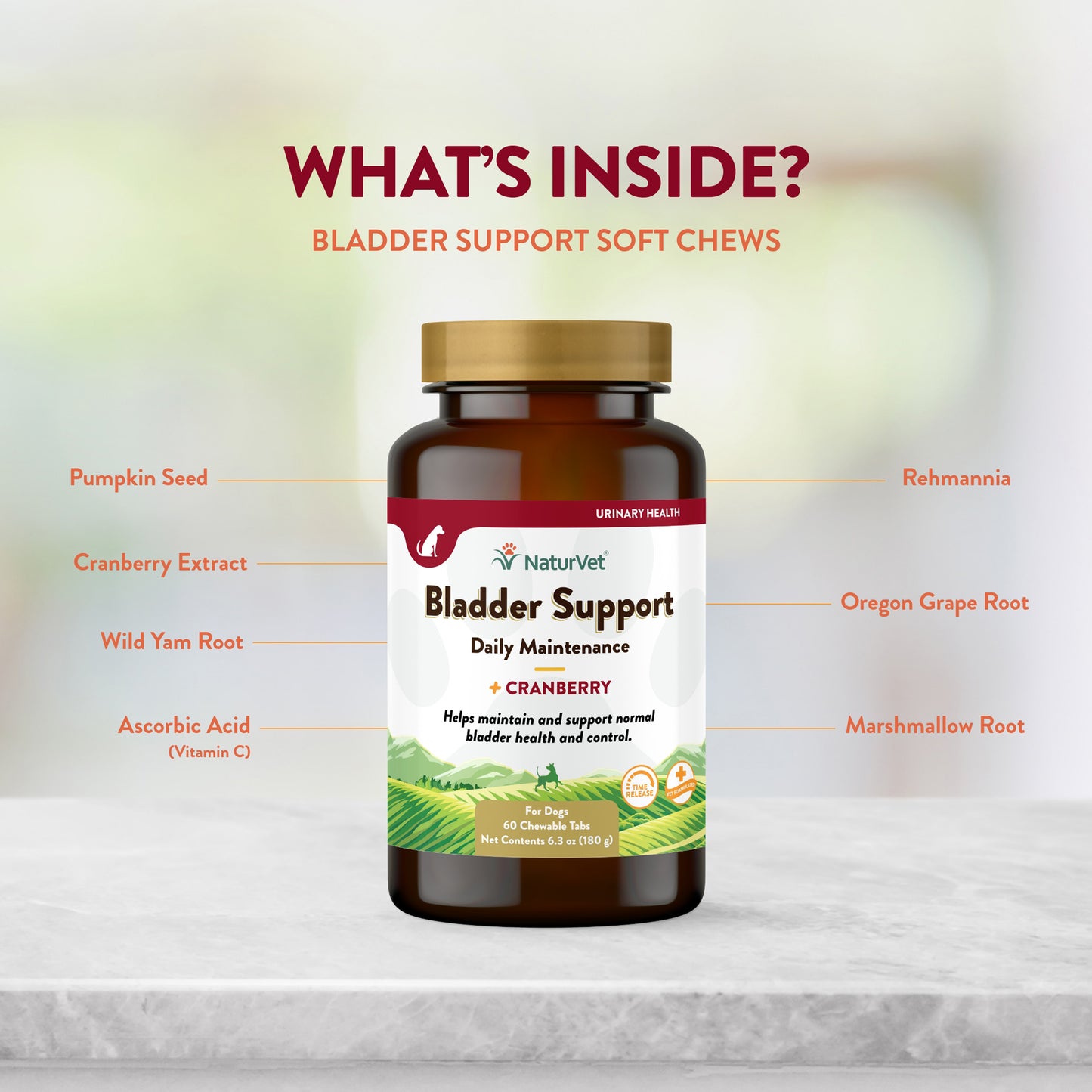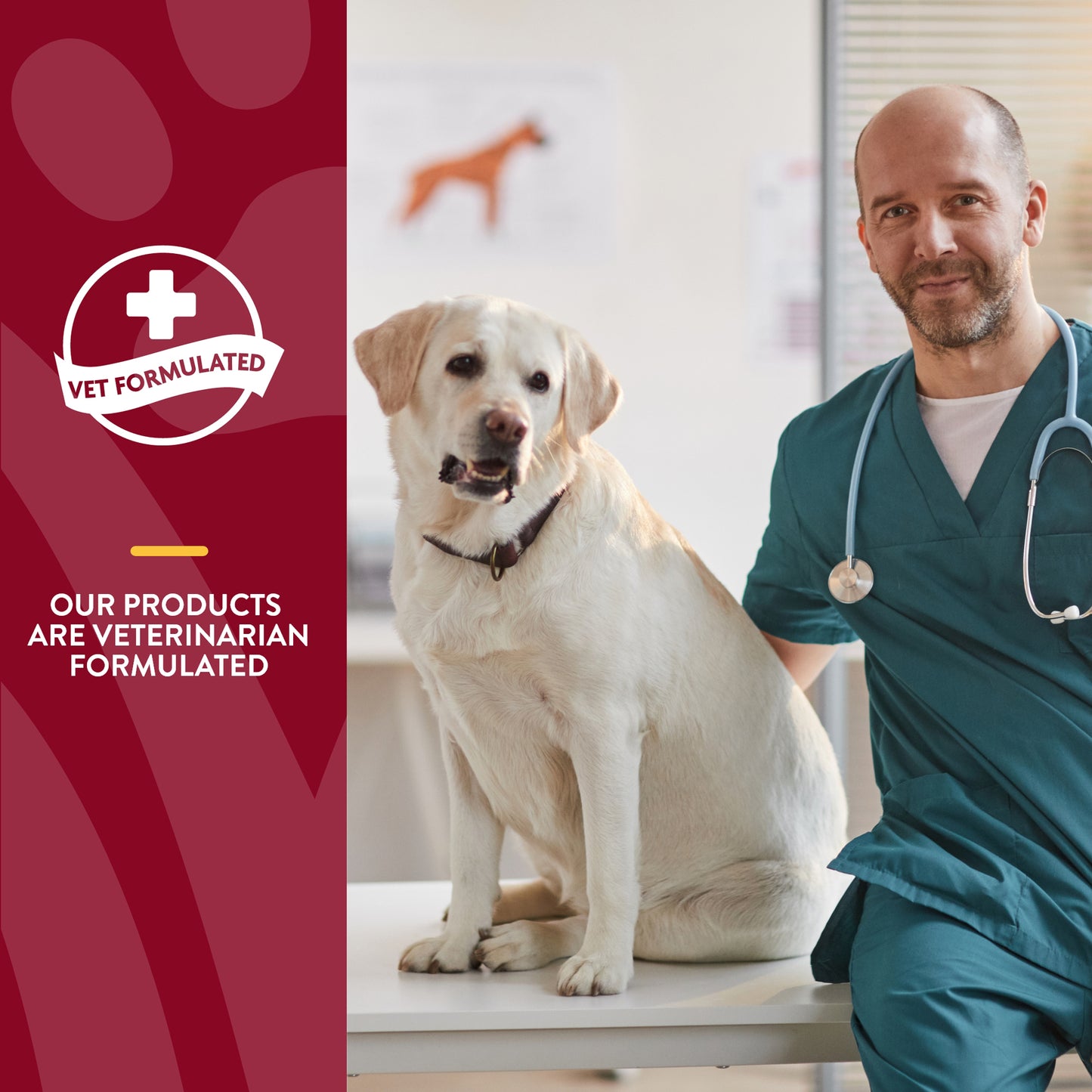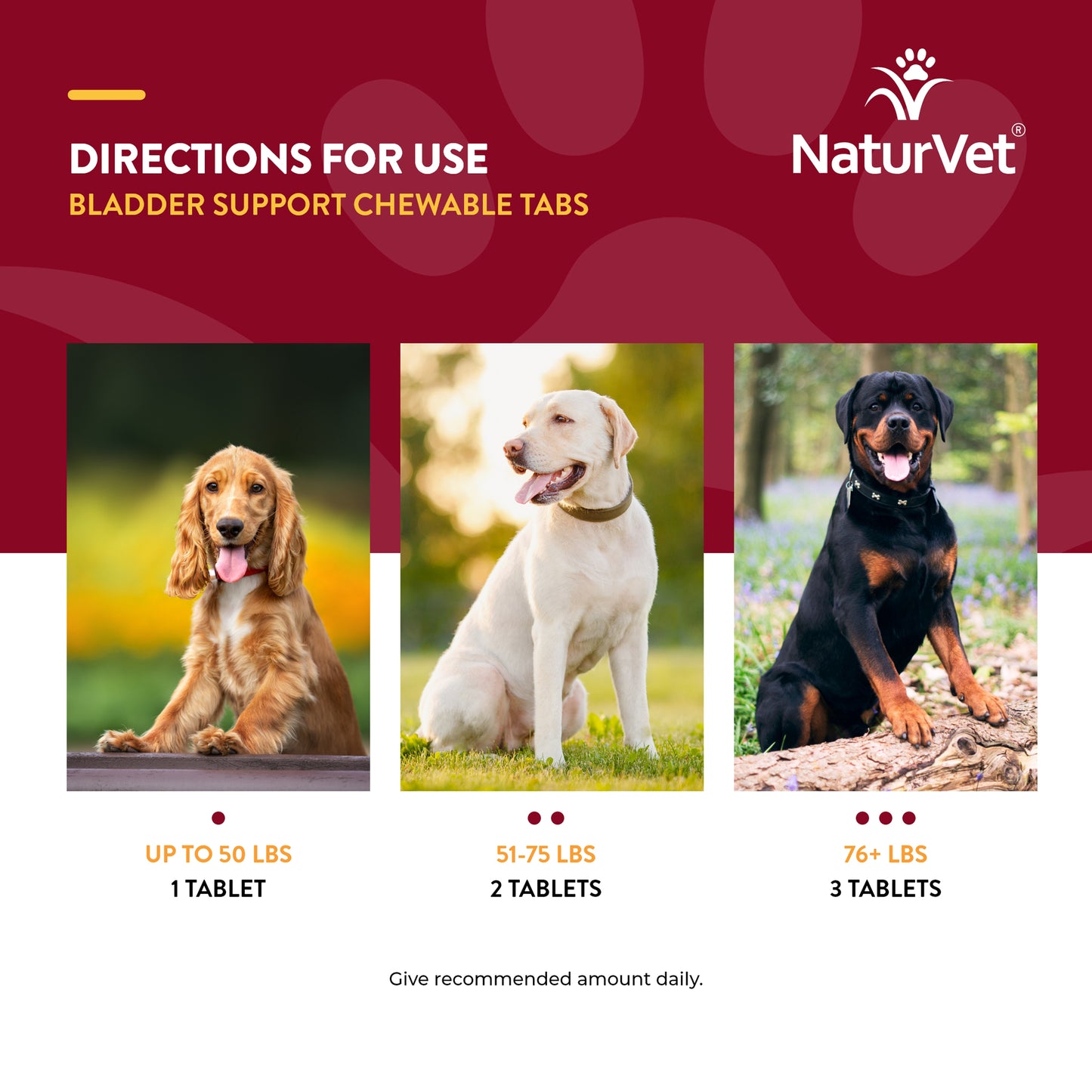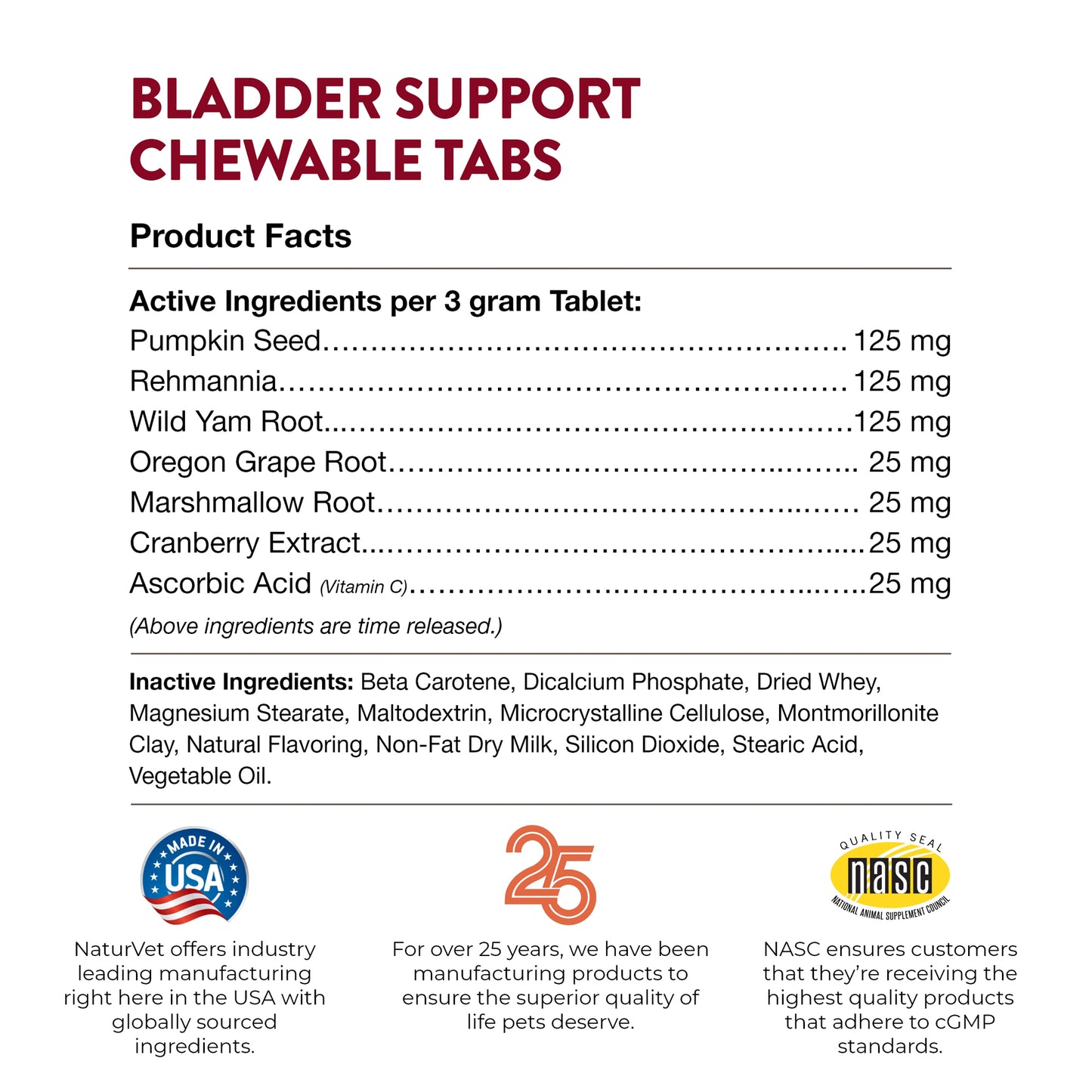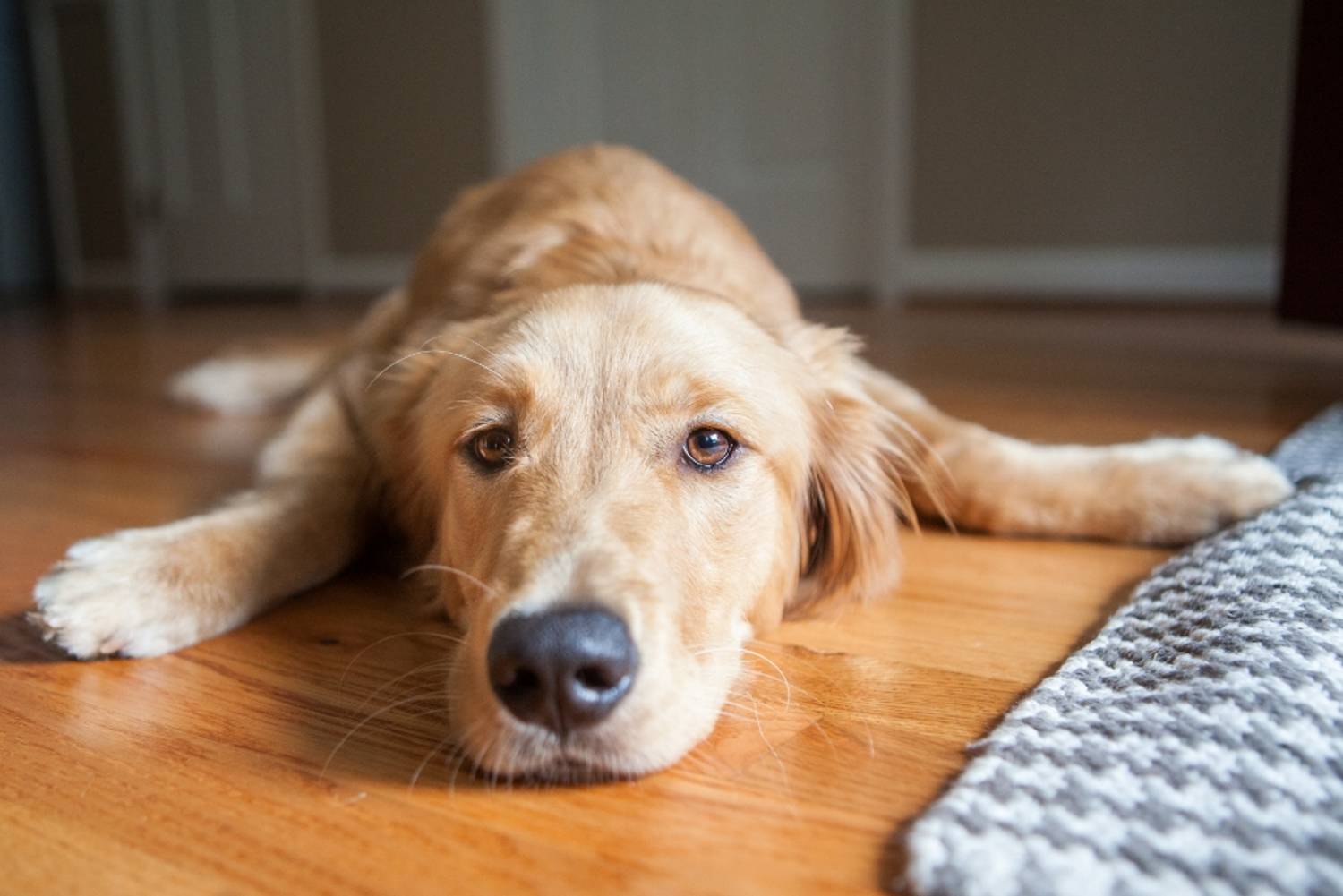 Bladder Support Chewable Tablets
Helps maintain and support normal bladder health and control
Time release Have an order or product issue?
We'd love to help! Please send an email to naturvet@naturvet.com and we will get back to you as soon as possible.
We're so glad to hear that! What a cutie!!!
She likes them!
Too early to tell if it's going to help. But she likes them just fine.
I rarely ever write reviews for items I purchase, mail because I never see a noticeable difference in the before and after use of products. However, my dog starting wetting the bed at night, and any time that she would nap throughout the day. Even if she laid down for only an hour. I tried taking her out every two hours to see if that would help, but it didn't make a difference. I took her to the vet we tried a few different prescriptions including incurin. Nothing worked. I decided to give these a shot after scouring pet stores foe something, anything! I have never been more satisfied in a purchase! These bladder support vitamins are AMAZING. She wakes up Jk the middle of the night if she has to go outside, and even napping she doesn't wet the bed! I can't explain it! It's as if she's more aware and Alert when she has to go... This product is truly a blessing! I'd recommend it to anybody who is having trouble with their dogs leaking or having accidents.
I purchased a bottle for my 13 year old female Akita who had been having bladder control issues, leaking upon standing. After a couple weeks of use, I noticed a remarkable difference in her bladder control. I highly recommend this product. She has not had an accident now for over a week and seems to be feeling rather spritely for an old gal!