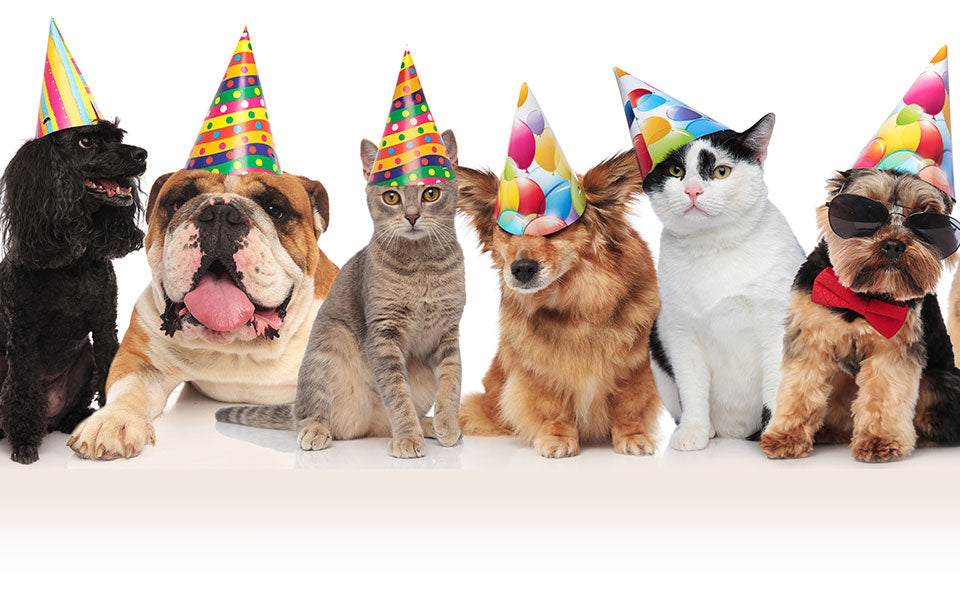 World Animal Day, Hooray!
Did you know that October 4th is widely recognized as World Animal Day? This day comes around once a year to remind us just how important animals are to society and why we need to give animals the voice they so desperately need. While you too may be an animal lover, have you ever wondered what fellow animal lovers have done for other creatures? If you read a little about the origin of this event, you may be surprised how far people have come to give your pet their proper rights and what you too can do on this special day.
World Animal Day was first created on March 24th, 1925, by Heinrich Zimmerman. He was a known animal protection activist and hoped to raise awareness for all animals through his words and actions. From the first Animal Day in Berlin, the word about an animal event spread increasingly each year with more and more countries participating. With a bigger following, the official date of this event was later changed to October 4th. This date was significant for animal protection organizations because it was first known as the day of Francis Assisi, the patron saint of ecology, which includes the study of animals. According to legends, the saint was able to tame animals relatively easily and even talk to them. From thereon, World Animal Day has been celebrated in October. It is surprising that an event almost a hundred years ago has grown to over 1,000 events in over 100 countries around the world. Now, what exactly has kept the fiery passion of millions of animal lovers so strong for such a long time? Overall, the main goal of World Animal Day is to direct attention towards endangered species and the habitats they live in, help animal welfare, and generally appreciate what animals mean to each and every one of us.
With that information, you may wonder how one may celebrate a holiday promoting animal well-being. In actuality, World Animal Day is celebrated in so many different ways around the world depending on the issues the area faces frequently. For instance, a rabies awareness and prevention campaign can be taking place in Tanzania while a conservation exhibition for leopard cats is in motion in Taiwan, along with a spaying event right in the United States. No matter where you are in the world, there is at least one way you can personally help to promote the well-being of animals. If you plan to help during World Animal Day, just find an animal-oriented cause you are passionate about and an event in your area that advocates for it. There are many ways to show your support for a cause, ranging from a quick and simple donation to volunteering or even hosting an event. If there aren't many local groups in your area, there's no need to fret. Volunteering at your local animal shelter or taking good care of the pets you already own can help other animals or just your pet feels even a little happier. The goal is to simply make the world for animals a little brighter and to show the animals in your life that you care. 
No matter which way you decide to spend World Animal Day, just keep in mind how much animals give to us in unconditional love and support. We often take them for granted in our day-to-day lives, but this is one of the rare occasions that you can show them that you care so much. So, go out there and help at least one animal as a way to say 'thank you'!